Inspection Services
Standards of Practice
At Home Inspections by Rob, LLC, we follow the InterNACHI and South Dakota State Standards of Practice and Code of Ethics. It is important that we follow these guidelines to ensure that we are doing our job to the best of our ability. 

Service Details
Regions
Sioux Falls
Brandon
Tea
Crooks
Hartford
Harrisburg
Types of Properties
Homes
Townhomes
Condominiums
Structures and Components
When we inspect a home, we inspect it all: From the foundation to the roof and everything in between.
Types of Inspections
Buyer's Inspection
Pre-Listing/Seller's Inspection
New Construction
11 Month/Builder's Warranty
Home Maintenance Inspection
Re-inspections
Radon Testing
WDO/Termite Inspection
Buyer's Inspection
This gives you a professional, objective visual examination of the condition of your home. New home buyers can gain valuable information about the quality of their purchase. This can bring attention to defects or areas needing repair prior to the purchase so you are better able to negotiate a fair price.
Pre-Listing / Seller's Inspection
This focuses on proper functionality of all major systems and components of the house. This can include heating and cooling, electrical, plumbing, roof and structure, siding, and doors and windows. This helps the seller better understand the home's condition prior to putting it on the market.
New Construction 
Even with brand new homes, an inspection is well worth it, as there may be hidden issues. This type of inspection pays close attention to structural defects like foundation cracks, faulty grading, and poor framing, and other potential issues.
11 Month / Builder's Warranty
The builder will likely provide you with a one-year workmanship warranty with the purchase of your new home. Before this warranty runs out, it will benefit you to get an inspection. It is intended to protect you from paying for issues arising from faulty construction, defective materials, and improper installations.
Home Maintenance Inspection
These can be annual or biannual home inspections to ensure the critical aspects of your home like the electrical, plumbing, and HVAC are in good working order, and there are no structural issues or damage to your property.
Re-inspections
This is a visual examination of a property that was previously inspected for the same client. This can be done after a repair or modification, or of an area that was inaccessible during an original inspection.
Radon Testing 
This naturally occurring gas can cause health problems such as lung cancer, and is undetectable by sight or smell. The only way to know exposure levels is by testing using devices that measure concentration over 48 hours. Inspectors know how to strategically place the device based on the home's configuration.
WDO / Termite Inspection 
These pests can go unnoticed and inflict a lot of structural damage on your home. This could save you thousands of dollars in repairs and treatment after service. Our inspectors will provide a detailed report on any existence of these organisms in your home.
Other Types of Inspections
Express Home Inspection
The benefit of an Express Inspection is catered to the seller – we will omit general items and concentrate on the critical areas of the home. This service is intended primarily to help alleviate the stress involved with selling your home. During the walk-through, we will demonstrate and explain the generals that were omitted so that you will have the information you need about your home before the selling process begins.
Attic Inspection
This can occur semi-annually or every few months to look underneath your home's roofing. We will scope out signs of a pest infestation, nests, leaks, and other common problems. You will be provided with a list of issues that can no longer go unfixed.
Garage Inspection 
The structure of the garage will be examined. We will check for any signs of structural damage or deterioration, such as cracks in the walls or ceiling, loose boards, or water damage. Potential fire hazards will also be assessed such as exposed wiring or combustible materials.
Thermal Imaging
This will be conducted for air infiltration, water issues, and comfort concerns.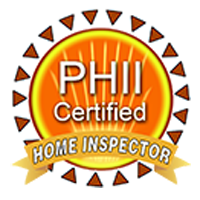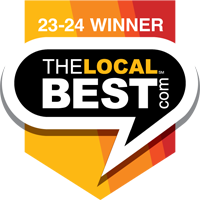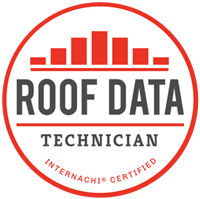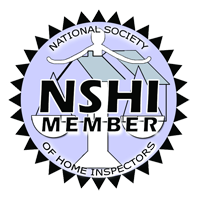 Home Inspections By Rob, LLC
Learn all you need to know about your potential home - Contact Us Today